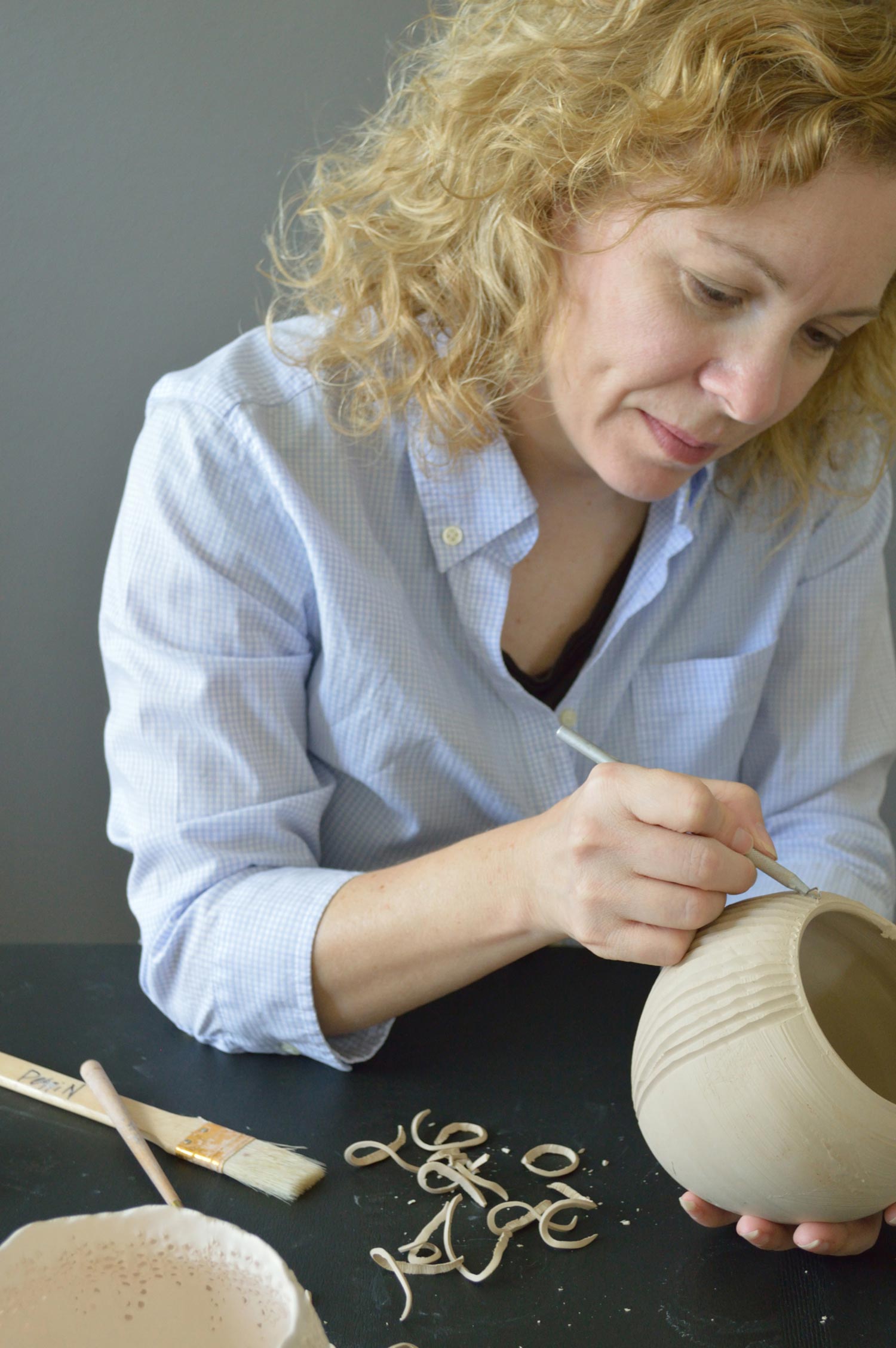 Peggi Nadeau
Ceramic Artist
Crusty seedpods, barnacled sea shells, and the myriad forms and textures of coral—all are the inspiration for my work.
My forms begin with an ultra smooth, ultra white clay, thickly wheel-thrown and sometimes slightly altered from the round. Surfaces are repetitively marked, carved, and pierced. Even the smallest mark matters. Even the smallest mark has the power to move the texture across the surface, change its direction and then turn it back again. To enhance the surface. Or destroy it. With each bit of carving and with every piercing, I must be aware of how the glaze will carry the light through this landscape of valleys and peaks. Where will it pool and go darker? Where will it barely show itself at all? And so slowly—very, very slowly and contemplatively—the surface work continues. Shadows deepen, patterns emerge, texture moves deeper into the form and what was visual becomes physical. Until at last, surface is form.
The end result—the goal—is that, after glazing and wood- or gas-firing, what emerges is a field of play for the eye. Hopefully, even the slightest turn of the vessel or the rounding of the next curve will open a whole new vista for the viewer's contemplation. And hopefully, with this contemplation, they begin to see the much larger worlds within each small detail. They begin to see the detail in the diversity of seedpods, sea shells and coral, and all the flora and fauna of the world.